wechat: 15088276

008615920201400

info@fivelaser.com
Laser welding technology
Laser welding is gradually replacing argon arc welding and electric welding, because laser welding has many advantages such as faster welding speed, larger welding depth-width ratio, beautiful weld without polishing, smaller heat affected zone and less deformation of workpiece, which can be welded directly without welding wire.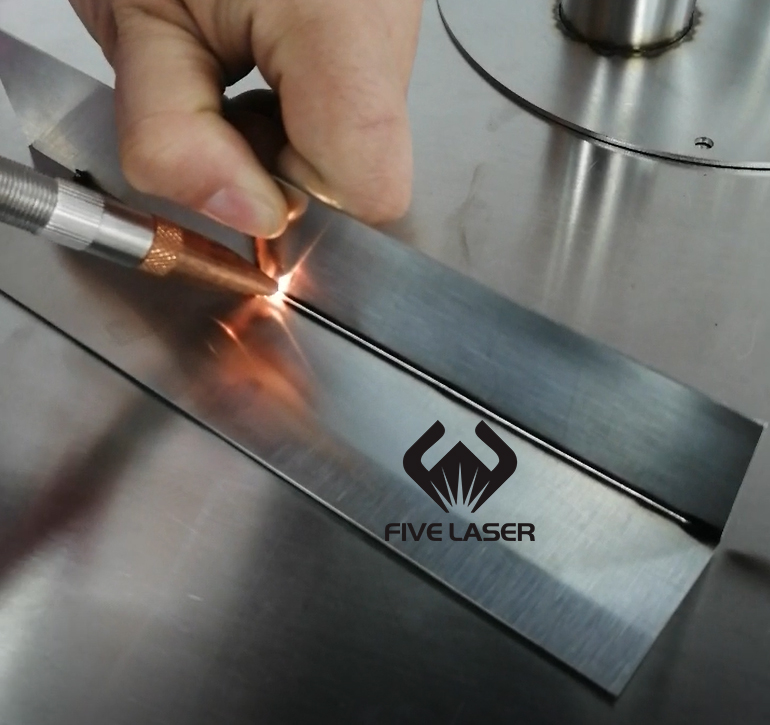 It is very suitable for stainless steel welding, also for welding carbon steel, galvanized sheet, titanium steel, and also weld some types of aluminum alloys. Below we will share more and more welding samples continuously for your reference. Commonly it has 1000w, 1500w, 2000w for option for building handheld fiber laser welding machine. And 1500w is most popular right now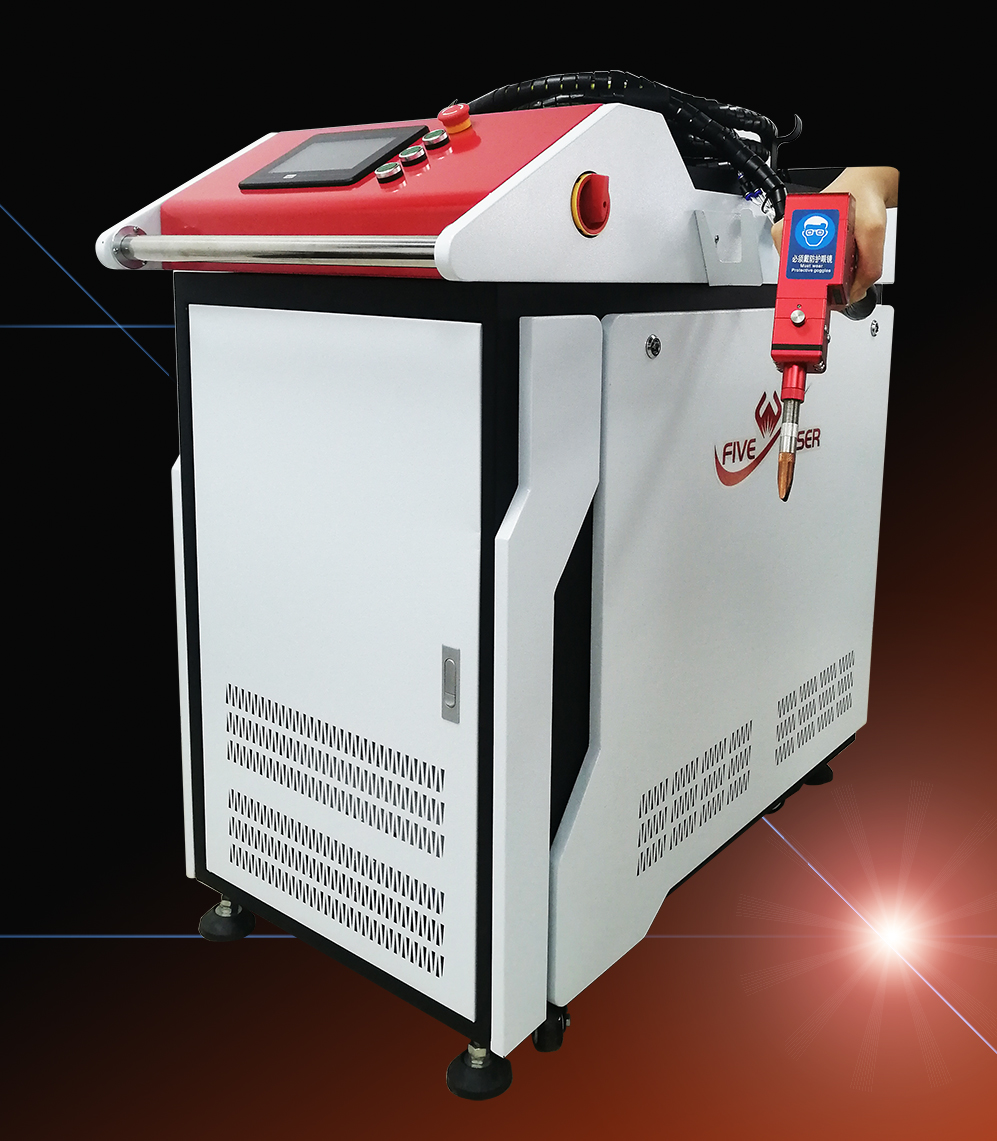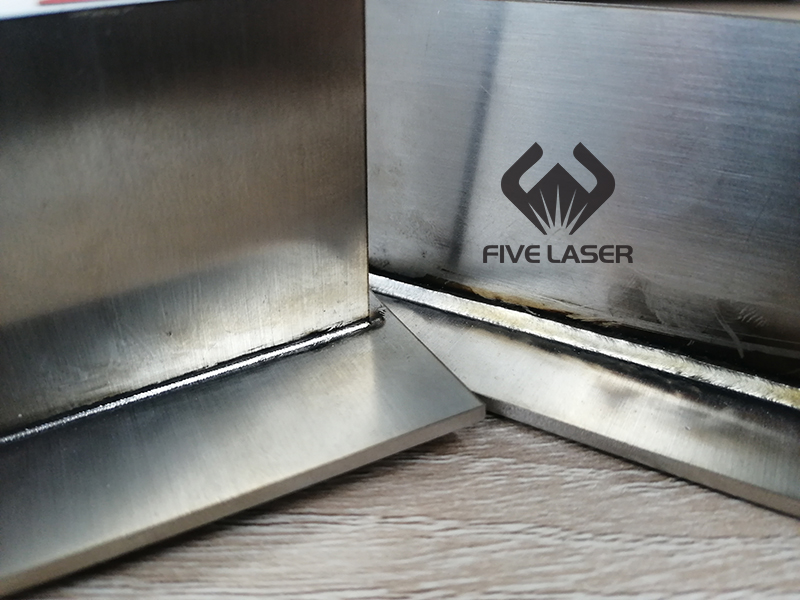 Above is stainless steel welding, the material thickness 2.8mm welded by 1500w laser welding machine. The left one welded directly, and right one welded with wire feeder, so the welding effects is different, the same thing is the welding seam are beautiful, no need extra polish process
Laser welding head with feeding wire, if need to weld between stainless steel, then the feeding wire should be stainless steel 304 with diameter 0.8~1.6mm commonly. If need to weld between aluminum alloy such as 5356 or 6061, then feeding wire should be ER5356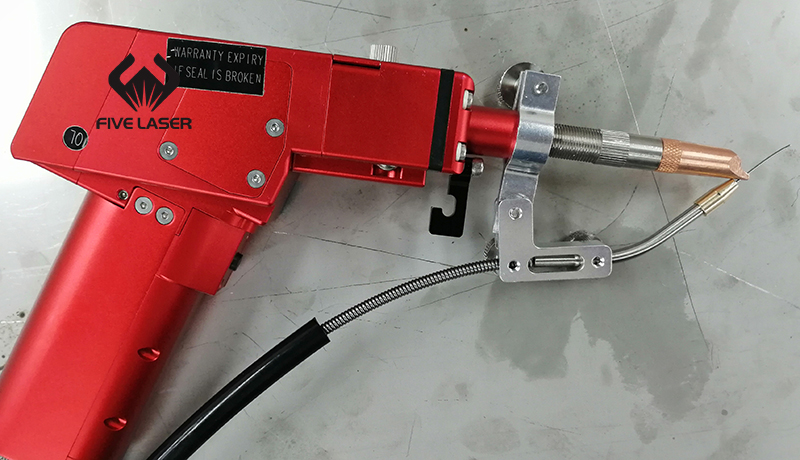 Stainless steel 304 with thickness 3.0mm, welding by 1500w laser welding machine FLW-1500H with wire feeder, the feeding wire diameter is 1.2mm (commonly the wire diameter depends on the material thickness, welding gap, and welding seam requirement). By suitable laser power and welding speed, the welding seam will be very beautiful and smooth, no need extra polish process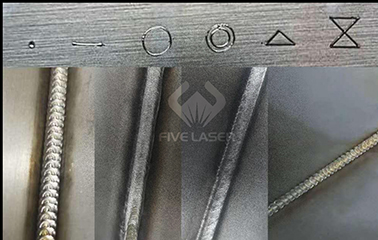 Different working mode by welding head will get different type welding seam. If welding by Five Laser produced laser welding machine, based on our dual-wobble welding head, it can get diffferent welding effects, these working modes are designed according to the welding method by professional workers
Aluminum alloy is wide application in many industries, especially for 5 series (such as 5356), 6 series (such as 6061), 7 series (such as 7075). It can get good welding seam on aluminum alloy by laser welding machine, especially welding with feeder wire, the popular feeding wire is ER5356. Above 3mm thicknes aluminum welding sample tested by 1500w laser welding machine with 1.2mm diameter ER5356 aluminum alloy feeding wire.
During laser welding, the parameter setting is very important, for example laser power, laser frequency, welding width & scanning frequency. At the other side the focal length of welding nozzle & protective argon arc gas have to pay highly attention to be concerned
Laser welding effects will be different between welding with wire feeder & welding without wire feeder. The welding seam will be more full if welding with wire feeder, but welding speed will be little slower than without wire feeder. Commonly thin material welding such as 0.5~2mm, without wire feeder welding is more popular, because welding speed can be faster much, it also can meet the welding requirement and welding strength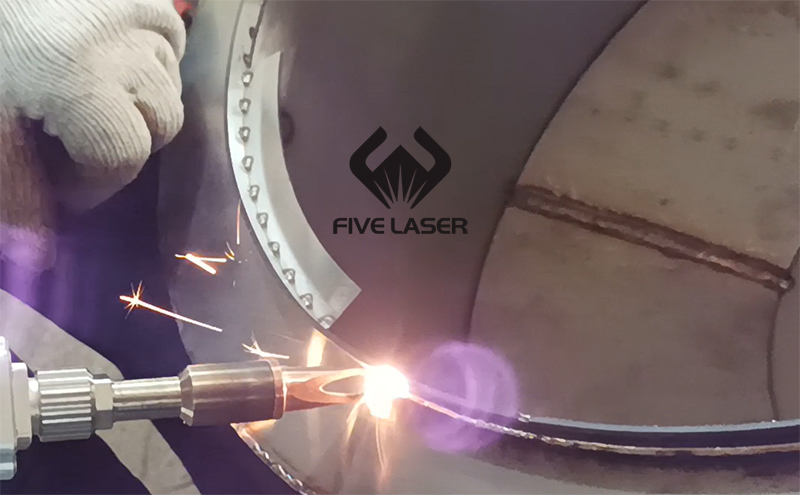 Stainless steel welding by laser is most choice, it can get beautiful and strong welding seam easily, even it can be welded directly without wire feeder. The sample show external corner welding and internal corner welding on vibrating disk. It also can do butt welding, joint welding and spot welding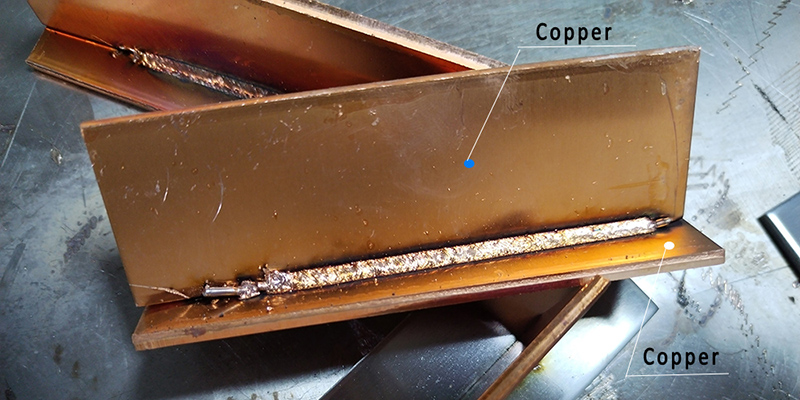 Laser welder was already widely applied on stainless steel, carbon steel, aluminum alloy welding. Right now copper welding, such as copper welding with copper, copper welding with stainless steel will be hot application in the next, because it provides a new way for copper products manufacturing, even different material can be welded together. Our company, Five Laser also got very good welding performance for copper welidng and different material welding. Different material welding needs different laser power, for example for aluminum alloy the base laser power we recommended is 1500w, 1000w will not be good option. And for copper welding 3000w will be recommended for good welding quality
The laser welding also can be divide into butt welding joint, Tee welding joint, corner welding joint, Edge welding joint & lap welding joint. Above is the welding sample for butt welding and corner welding by 1500w laser welding machine FLW-1500H